Group Rides and growing participation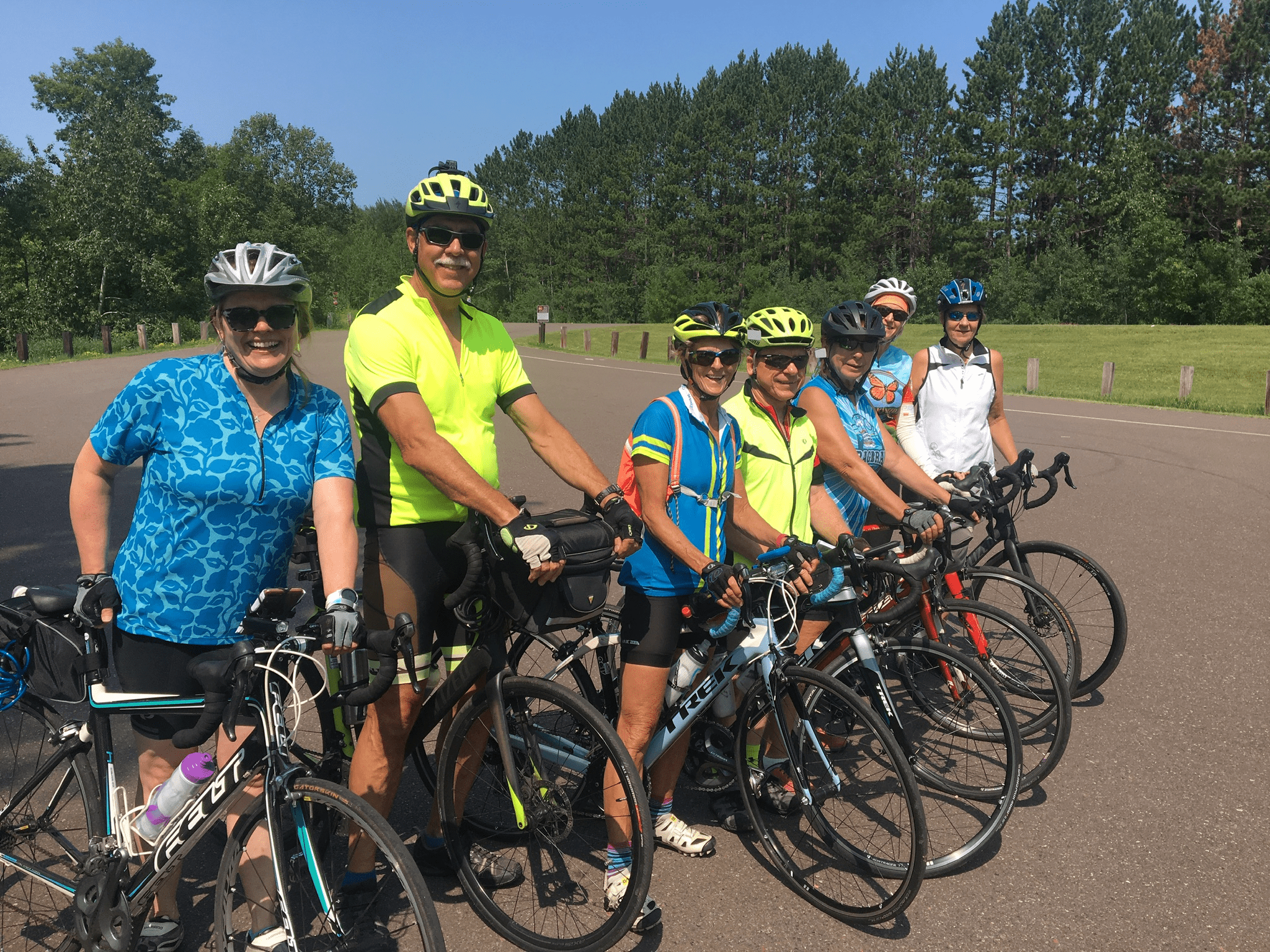 The 2022 Ride Season is over. A quick look back shows many single-day and regular club events have been successful and have even grown during the pandemic. We set out to find their common traits.
Your Tour Chief is a big fan of group rides which are close to home. If you want to have a good year on the bike, one helpful strategy would include identifying and participating in local rides near you.
We've discussed the advantages of club rides and organized events many times in the past. First, there is safety in numbers, for a handful of reasons. A crowd of bicycles, complete with bright outfits and flashing lights, stands out to motorists vs. just one or two riders. Also, someone has already tested and vetted the route for you, for an added measure of safety. Many rides focus on some kind of food or festival event, which adds to the fun factor. Finally, group rides may provide some assistance for you if there are mechanical or other issues.
find your social media champions!
When I started this post, I realized the most vibrant rides have people who chat it up on social media. These cycling friends are doing many different rides, and they like to post about it. We'll call these people Ride Champions. You probably know someone like them; they love being social at events, they can do anything they decide to do, and they never complain. In fact, quite the opposite! Their chatter attracts others to the rides and does much to support the bicycling community.
To help with the blog research, I spoke with Ride Champions Betty Karsten, Cindy Hung, Liza Luzod-Chubb, Dan Harrison, Greg Tarver, and Aaron Tobin. I join these kind folks as often as time allows on events from the following Ride Sponsors: Cycling for Active Adults (Farmington Hills), We're Still Riding (FaceBook), Oak Park E-Z Roll, We Bike Detroit, Impromptu Rollers, Soul Roll Detroit, Ann Arbor Bicycle Touring Society, and several more groups. (The original version of this post had mis-identified Soul Roll Detroit as Slow Roll Detroit; we apologize for any confusion this may have caused. JP)
common traits of successful detroit-area events
Each of the Ride Sponsors above have made a commitment to their members to deliver a particular experience. While cycling is always included, the strategies and methods are not the same. The groups which grow their rides share some traits which our Ride Champions helped identify.
Trait #1, be transparent about the ride requirements. Newcomers want to know the average pace, road or trail conditions, distance, and cost (if any). We see a broad range of requirements for popular rides, so the best advice is don't copy someone else, just pick the requirements which suit the Ride Sponsor and Ride leaders and be consistent.
Trait #2, have a Program or theme for each ride. This could be easy like cycling through a different metro park each month, or perhaps a ride in conjunction with a local festival, or stopping to enjoy a special restaurant or pub along the way. There needs to be a reason someone would come out and join your ride. Remember, sometimes it's the sizzle, not the steak.
Trait #3, be clear about drop or no-drop rules for your ride. New riders often want the assurance that they won't be left behind to fend for themselves. Likewise, speedy folks need to know if it's OK to get ahead of the pack. This is especially important when guests are coming from across town and are new to the ride area.
Trait #4, communicate your routes. Rides which are pre-planned almost always get a better response vs. those which are made up on the fly (see also Trait #3 above).
Safety is important
Trait #5, All the events surveyed for this blog post include verbal instructions to the group before riding out. It's important to reinforce good safety practices every ride, and your ride guests will appreciate it. Pre-ride instructions can include reminders about ride etiquette, road conditions, and things to see. Never be afraid to talk about ride safety and potential risk.  The Ride Leader is responsible for this, with support from the Ride Sponsor.
what about cost
Cost is a factor at some point, however for the rides we looked at it appears to be minor. Some of our Ride Sponsors have a small fee for membership, and a handful of events have a fee. Some events get marketed as a fundraiser. We Bike Detroit has a $5 charge per ride, to cover the cost of parking lot security. Excess receipts are donated to a local charity, and this seems to be well accepted by the bicyclists. In all the rides we looked at our Ride Champions were not scared off by cost. 
The Take-Away
There appears to be some correlation between consistent participation and low mileage & low speed rides when trying to grow an event. Oak Park E-Z Roll gets several hundred for their typical 8-mile ride, and CFAA has many rides between 10 and 15 miles each week. Soul Roll Detroit gets a very casual crowd at low speeds in Detroit. These groups have found success with modest goals for speed and distance.
Don't be limited by Low and Slow as a requirement for success, especially when you clearly communicate speed, distance and performance data upfront. We're Still Riding has people out regularly between 20 and 30 miles, usually at a fast-casual pace. We Bike Detroit has a brisk casual pace, usually 20+ miles and always with a food or pub stop. The Ann Arbor Bicycle Touring Society has many scheduled rides at longer distances, including a Monday gravel ride at 25+ miles, and fairly regular 40 to 45 mile breakfast rides near Chelsea and Dexter. AABTS also gets good participation in the One Helluva Ride fundraiser, where guests pick their desired distance up to 100 miles!
There also appears to be little impact from repeating the same route vs. having a new route for each ride. Many folks find comfort in an 'old reliable' route, while others want only new routes.  Your Ride Sponsor goals will help establish how many new vs. repeat routes to use.
Feedback is welcome!
Do you have additions to our 5 Traits of Successful Rides, or other comments? If so, please take a minute and click on the contact form below and set the record straight! Also, if you're looking for some nice bike tours for 2023, please hit the button below. Thanks!