Date: April 30 – May 5, 2023
Duration: 6 Days
Pricing: $1,499.00 per person
Sign up Deadline: March 21, 2023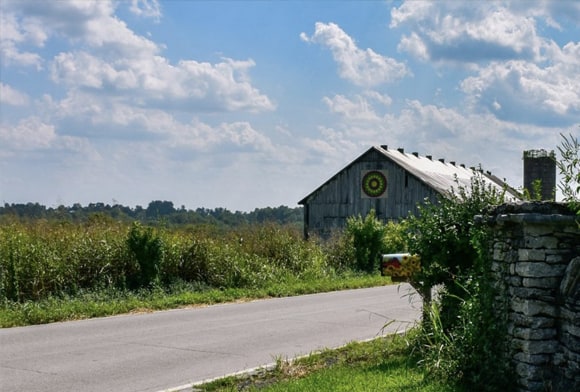 Good News, we're starting early to enjoy spring in Kentucky!
We're going on our Kentucky Ramble Bike Tour, and you should join us! The tour has been enhanced with new routes, and incudes lodging 5 nights along with 6 days of activity.
Kentucky is a beautiful state with lots of great riding on quiet rural lanes. The terrain ranges from gently rolling to hilly, passing through beautiful ancient forests, horse farms and farmland. Our routes will keep your interest up.
With the oldest settlements west of the Appalachian Mountains, Kentucky is full of history. The two oldest are Harrodsburg and Bardstown, and we visit both.
Thoroughbred horses have a permanent place here, with dozens of horse farms, and you may see the famous Keeneland Racetrack.
Did we mention bourbon? Kentucky owns bourbon, a legendary product made across the state. Visit the Willett or Wild Turkey distilleries and sample some of the best bourbons ever.
Good Food
No tour is complete until great food is served, and we've got you covered! Included in the tour, breakfast each morning, plus dinner on Sunday, Tuesday & Thursday. You'll be on your own for lunch, and our lunch stops are in towns which feature some great bar-b-que and wonderful country cooking. You might come to love grits with cheese, plus a side of cooked apples.
We have two nights scheduled in Georgetown, and one night each at Lawrenceburg Bardstown and Shaker Village of Harrodsburg. Special tours at Willett Distillery and Shaker Village, and great food!
It's Easy to Register today!
Join our tour. The tour fee is only $1,899.00 for one guest in a private room; or bring a friend to share your room, two people/two beds, one room, $1,499.00 ($2,998.00 total for two).  Make your deposit at the PayPal link below, and we'll invoice you for the balance which is due April 10.
VENUE
Georgetown, KY
ORGANIZER
Jim
jim@biketourvacations.com