Start Date: June 17, 2023
Duration: 7 days, 6 nights
Total Miles: 200
Pricing: only $1,550 per person double occupancy
Sign up Deadline: May 1, 2023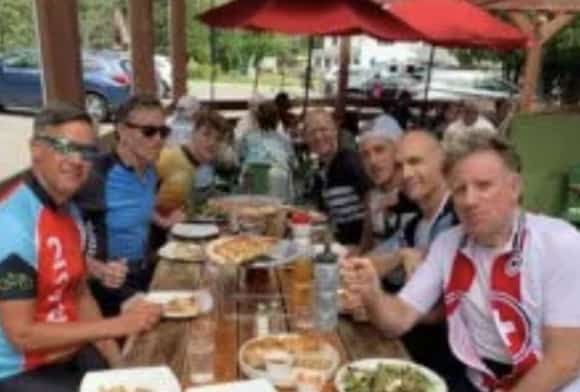 Registration is open!
Save the date, we're all becoming Cheeseheads! Our newest tour will take you to some great towns south and west of Madison, on an adventure to sample the best cheese and craft beer available. There will be plenty of bucolic countryside bicycling, plus great Wisconsin bratwurst, along with an opportunity for real ice cream. Oh, they're pretty famous for their beer. A full itinerary is available on request!
Guest Health and Safety
All our 2023 tours will operate using the company Safety Plan. We wrote this plan for the 2020 season and it was integral to our tours. Our goal is to provide a safe tour experience for our guests, our staff, and all our lodging and dining partners along the route.

Great Stuff for 2023
Our tour kicks off in Madison, capitol of Wisconsin. This city has so much to enjoy, it could be its own mini-vacation: Music and outdoor cafes, shopping, maybe a quick tour of the capitol, and restaurants. Get your bike tour vacation started off right by arriving in Madison a day early. We have some great self-guided tours for those who wish to arrive Friday.

There's great value in your ticket!

Your tour fee includes 6 nights of lodging, 6 breakfast meals, and 3 dinners. As always, we have our sag wagon stocked with water, ice, fruit, snacks, and PB&J if that's your lunch choice. Mapping service, luggage transfer, and a staff rider on the ground combine to make this a worry-free tour for you.
Registration is easy, just drop an email to jim@biketourvacations.com to get on the wait list. Cost is just $1,550.00 per person double occupancy, or $1,850.00 for solo guests in a private room. Once your deposit is in, we'll send an invoice for half the balance due in 30 days, and the final payment due April 10. 

ORGANIZER
Jim
jim@biketourvacations.com