Special offer for AABTS members only
Your membership in the Ann Arbor Bicycle Touring Society is important! One benefit of membership is a discount for our AABTS member friends on many of our great 2022 tours.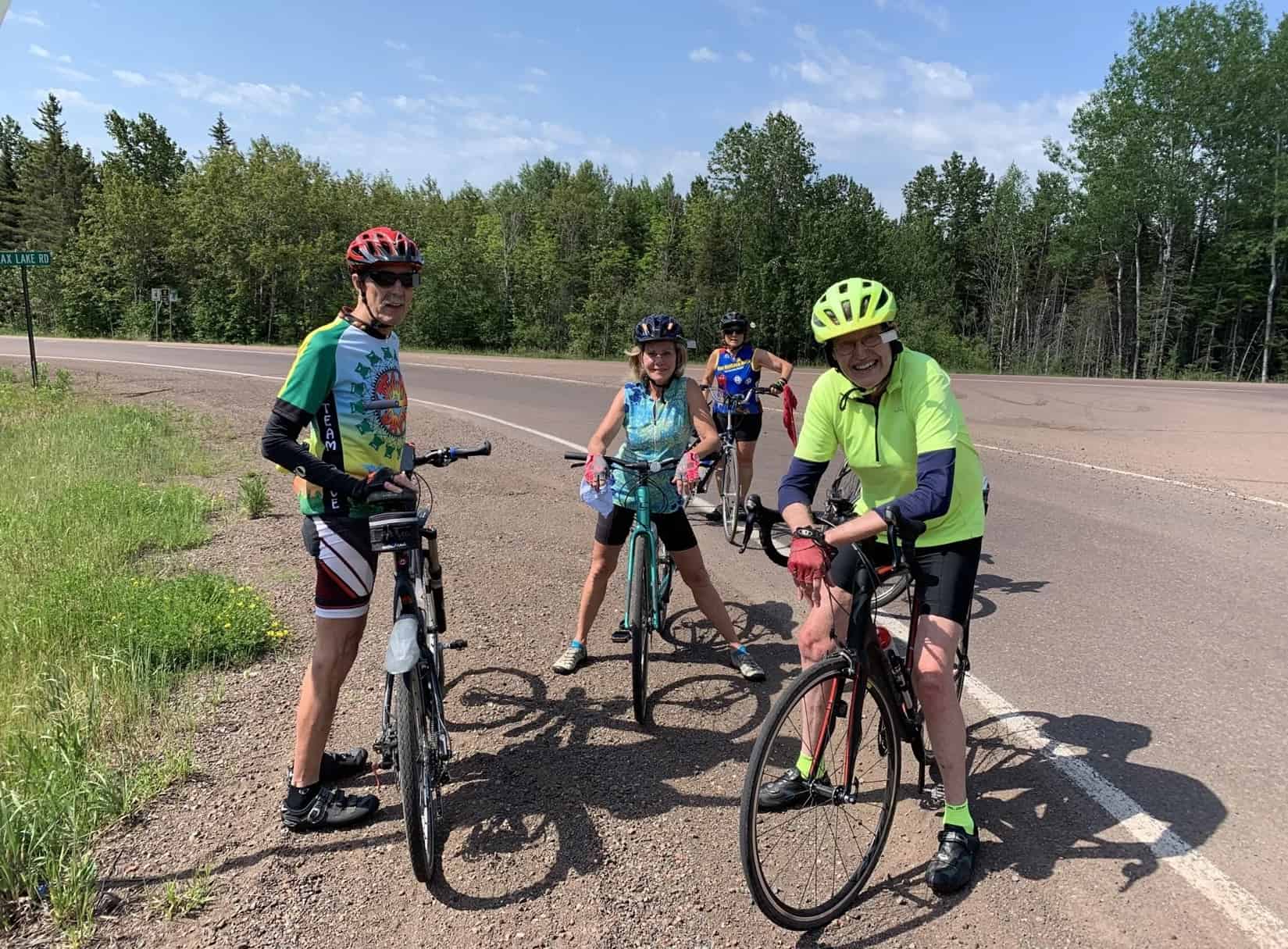 AABTS members on our Minnesota North Shore Tour, June 2021. Good fun!
Tour Savings for you

The January 2023 Website price for our 10 tours, per-person, double occupancy, with the club price. Single occupancy savings are similar.
       Tour Name                                     January 2023 website price             Club Price 
| | | |
| --- | --- | --- |
| Kentucky Ramble | $1,499 | $1,399 pp/do |
| Grand Traverse | $1,599 | $1,499/pp/do |
| River Towns | $1,199 | $1,099/pp/do |
| Iron Trail | $1,799 | $1,699/pp/do |
| Beer Brats & Cheese | $1,550 | $1,450/pp/do |
| Niagara Shores | $1,699 | $1,599/pp/dp |
| Great Waters | $1,699 | $1,599/pp/do |
| Ride to Pictured Rocks | $1,550 | $1,450/pp/do |
| Show Me the Katy Trail | $1,999 | $1,899/pp/do |
| Hiawatha Gravel Tour | $1,450 | $1,350/pp/do |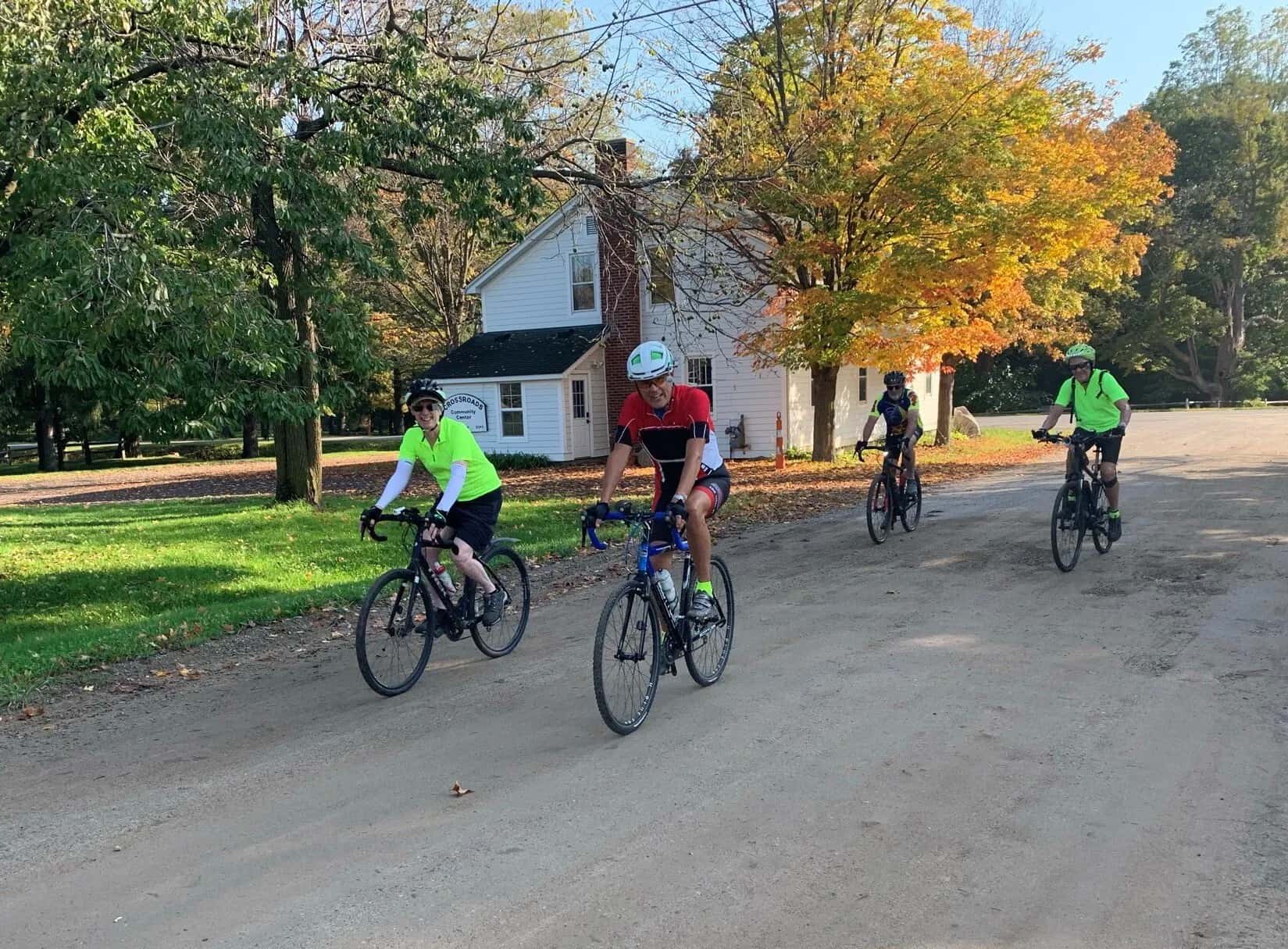 Week-long tours 
There are super savings on any of our 10 week-long tours across the Great Lakes and in Kentucky and on the Katy Trail in Missouri! 
We start early in May with week-long adventures on our Kentucky Ramble Tour and on the Grand Traverse Tour. In June our focus is on Minnesota and Wisconsin, including a wonderful Beer, Brats & Cheese tour near Madison!
In July we return to the U.P. with two unique and distinct tours, the Great Waters Tour, our longest tour, and the Ride to Pictured Rocks, our most popular tour. We're also making our first trip across the border into Canada since 2019, for the Niagara Shores Tour, our shortest distance tour of the summer! 
In August you might join us on the Katy Trail, 7 days & 6 nights on a beautiful traffic-free limestone trail across Missouri.
We cap off the season with our Hiawatha Gravel Adventure, 7 days and 6 nights in the Hiawatha National Forest on gravel roads and mixed use forest trails. You'll enjoy two nights at two of our resort homes this week, plus single-night stays at the start and finish.
You can see the special AABTS pricing right here! These prices are guaranteed through January 31 and are subject to change after that date. Make your deposit at the PayPal link below and we'll invoice you for the balance.